Natanael Sasaki violins
Teacher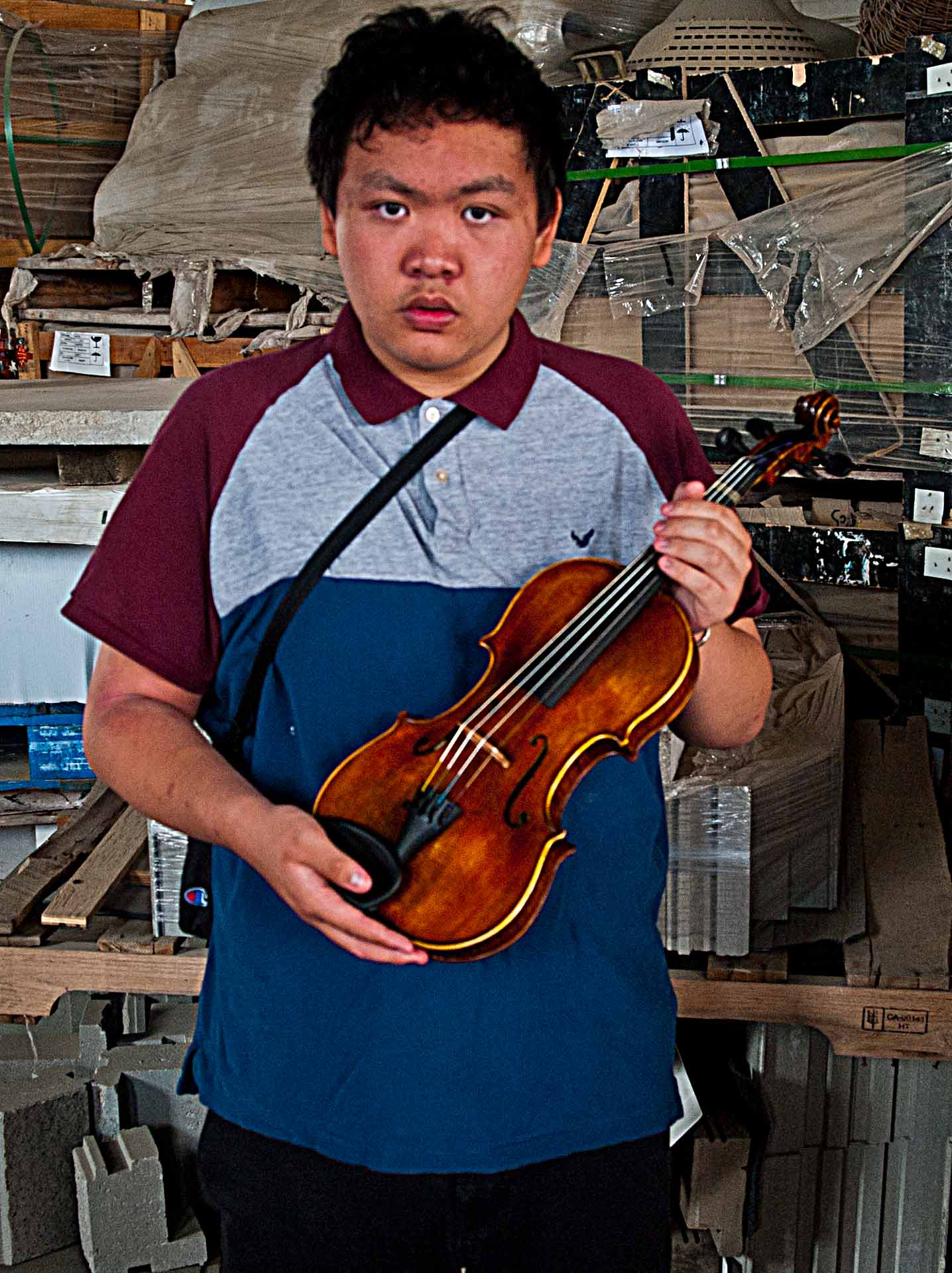 Student 2019.
Natanael and his students Michael and Duncan 2018.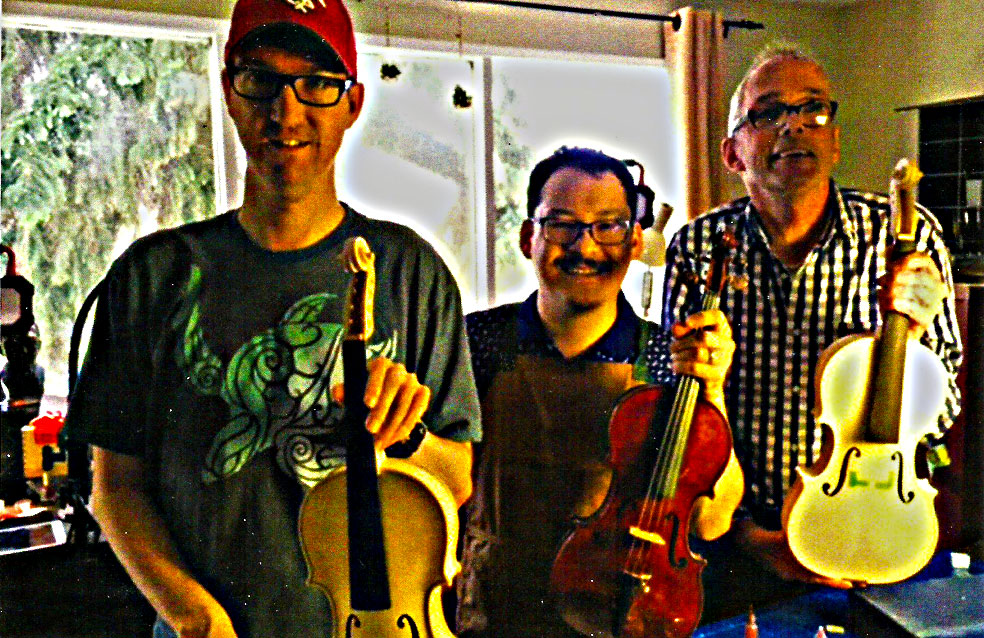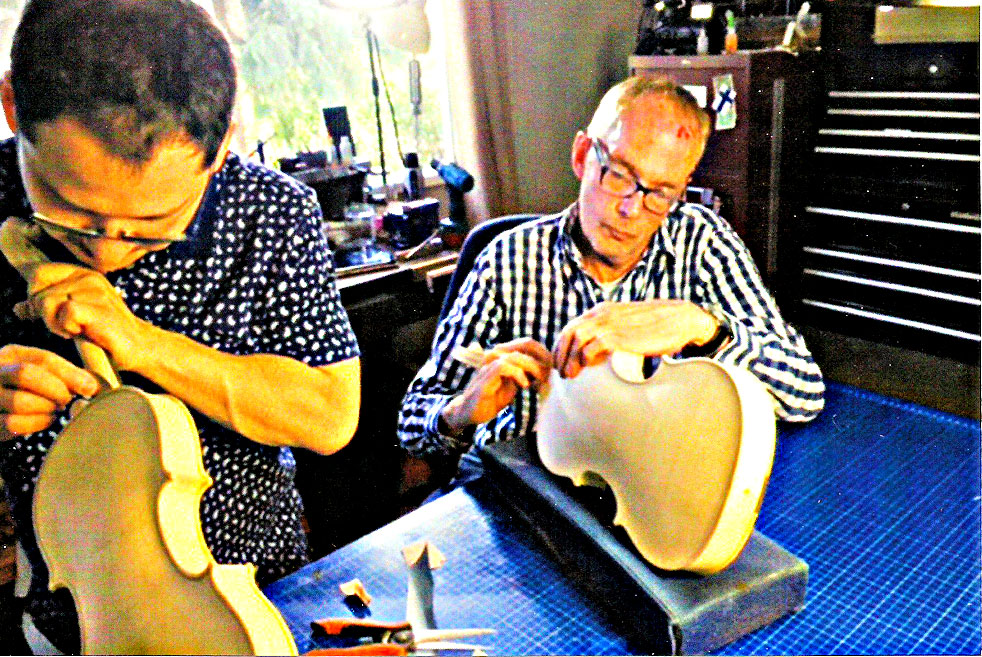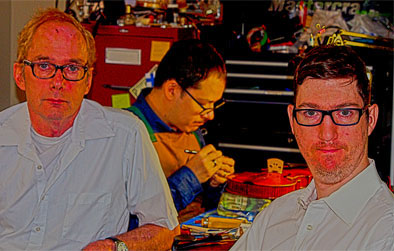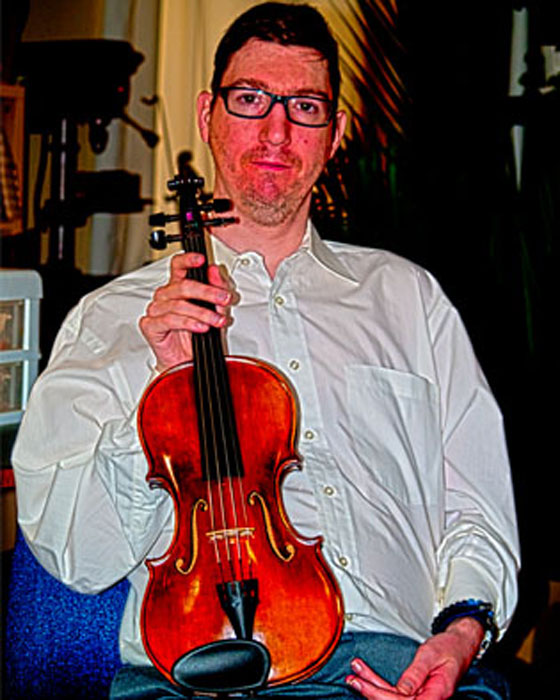 Michael and his violin "J.M."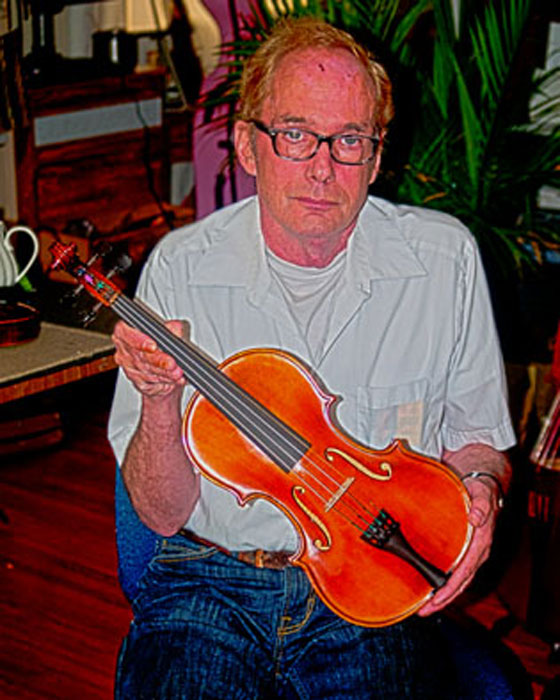 Duncan and his violin "BEAUTY"
Under the watchful eye of master violin maker Natanael Sasaki his students Michael and Duncan have worked on two brilliant violins this year both violins are for sale with a charity tax receipt provided by L'ARCH Calgary. They are fantastic full size violins for the intermediate to advanced performer. The violins are solid wood constriction set up ready to play.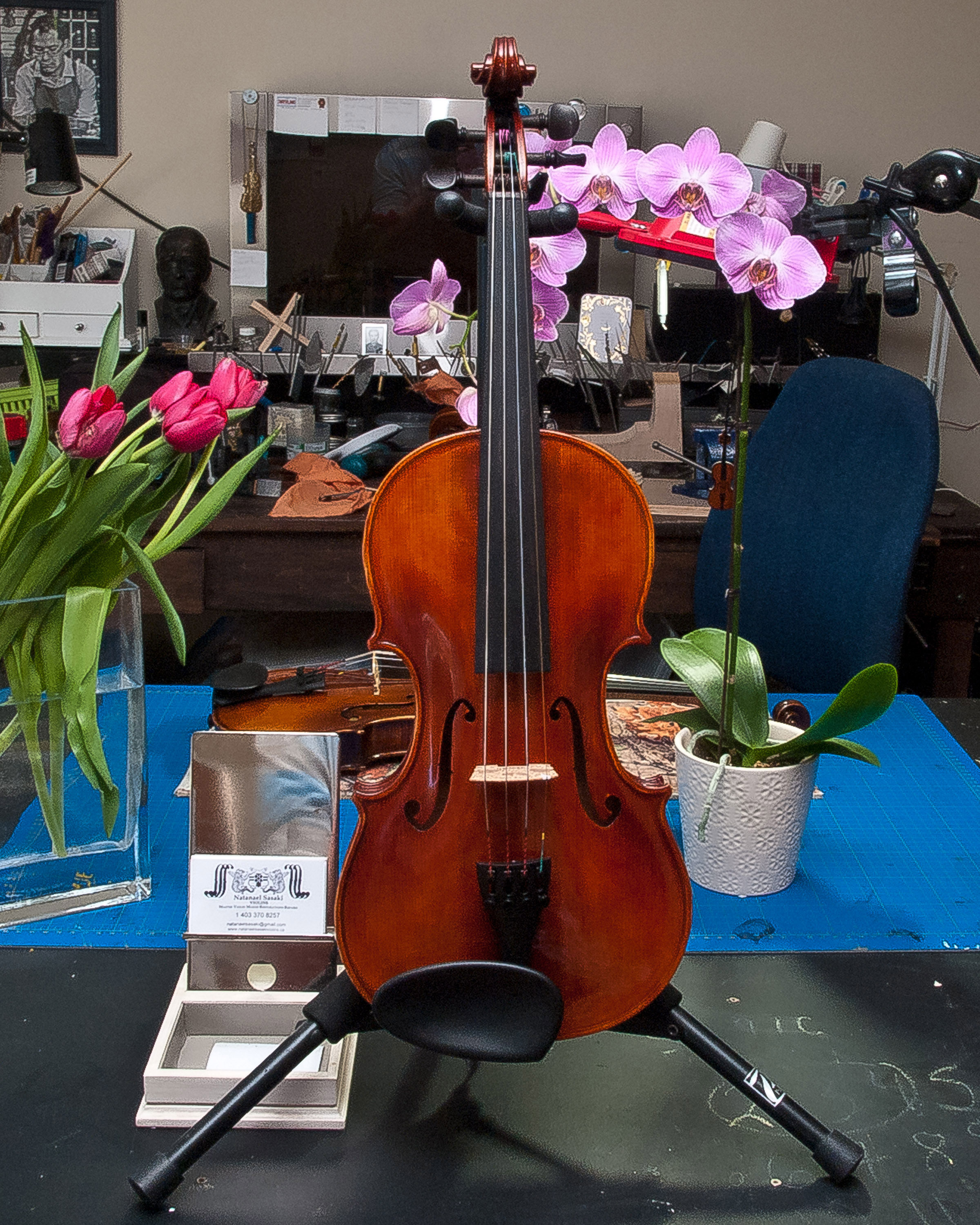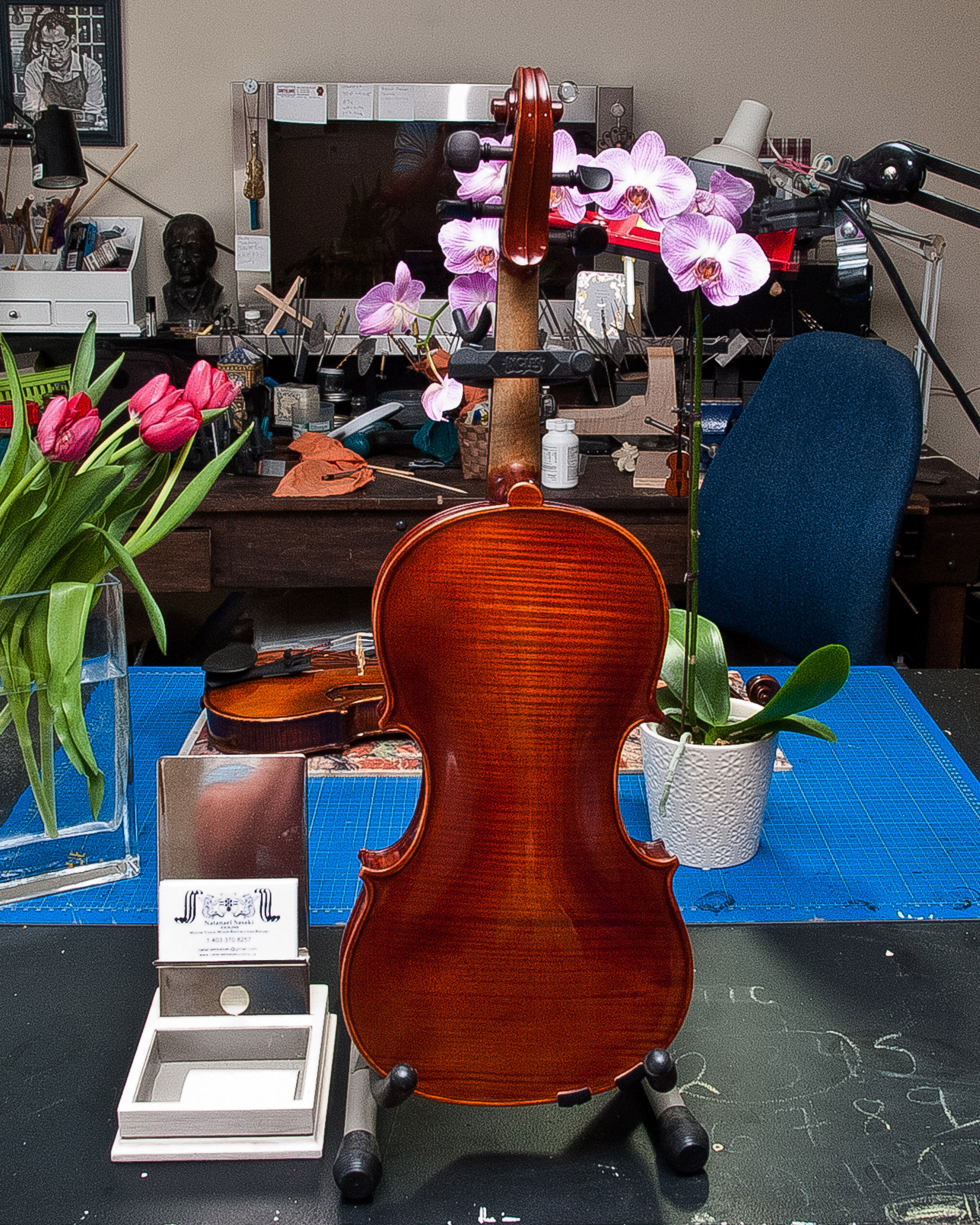 Duncan's violin "BEAUTY"
$2.500.00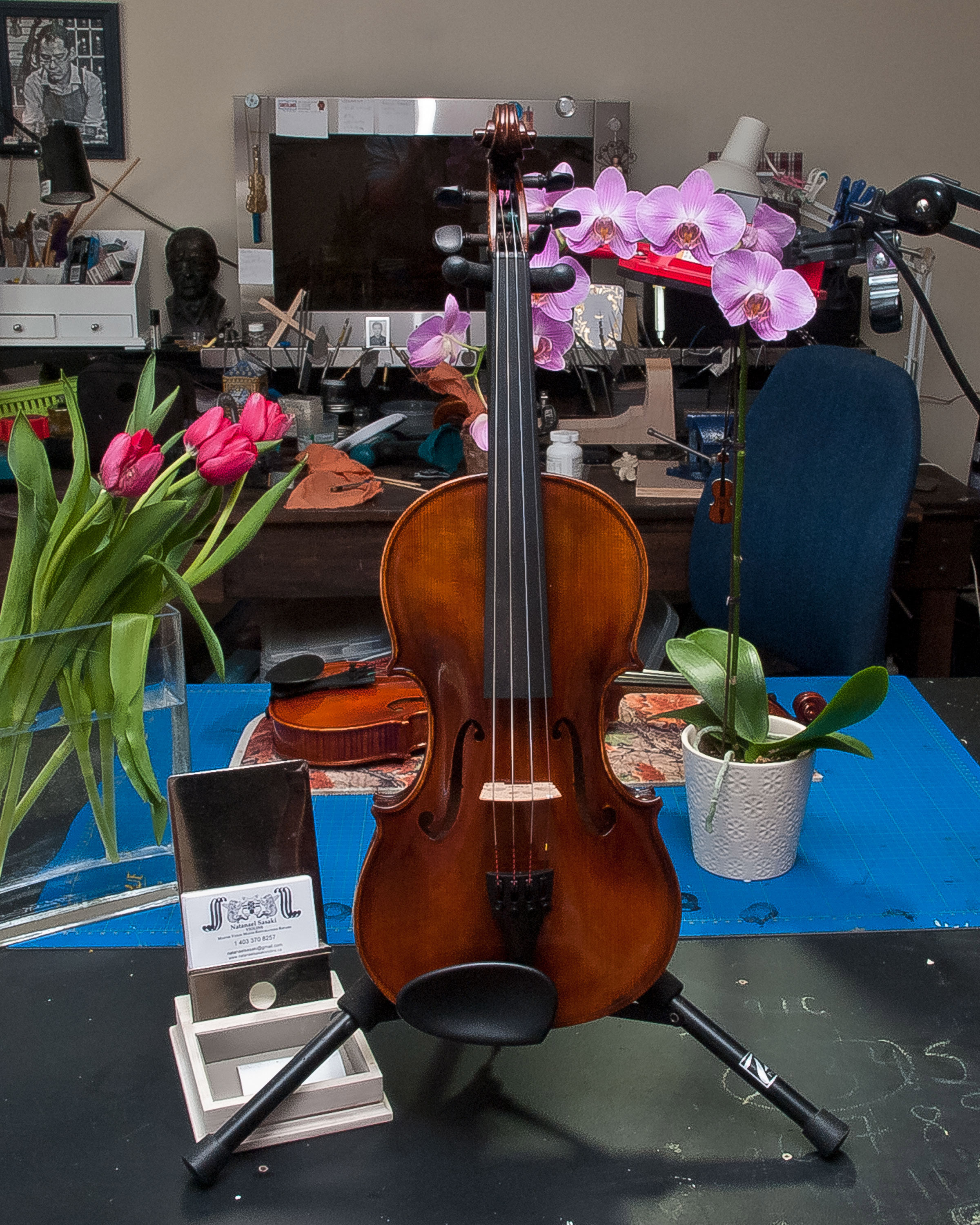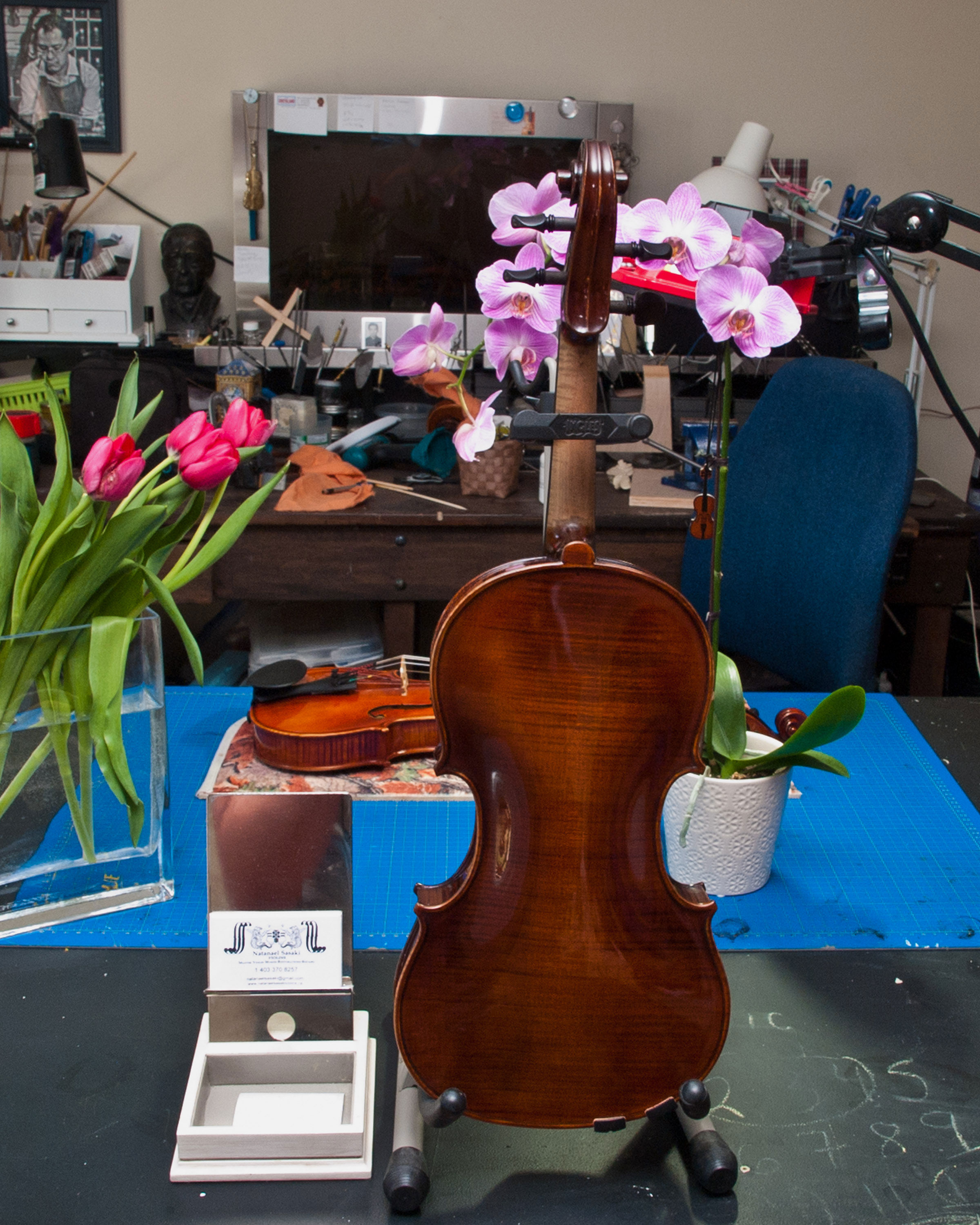 Michael's violin "J.M."
$2.500.00
Here you can watch the videos, how under Natanael's watchful eye his students created two quality violins. See the process of two violins come to life and in the third film listen to the violins in the violin makers hands.
Listen to the two violins in the violinmakers hands.
LAST UPDATED 3/12/2021
theatron parepidaymos 2018 © All Rights Reserved.